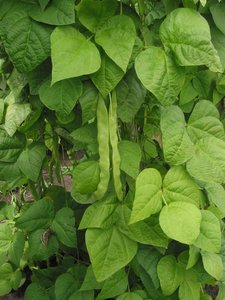 Common bean
Light (sandy), Medium, Heavy (clay)
Seed - transplant, Seed - direct sow
1 week after last frost, 12-14 weeks before first frost
2-4 weeks before last frost
https://en.wikipedia.org/wiki/Phaseolus_vulgaris
Pole bean, Climbing bean, French bean, Bush bean, Dwarf bean, Kidney bean, Green bean
https://pfaf.org/User/Plant.aspx?LatinName=Phaseolus vulgaris
This entry describes all varieties of the common bean. This includes vining and bush/darf varities. The common bean is an annual plant and includes a lot of varieties with a different names depending on their style of growths (see alternate names). These include the kidney bean, the navy bean, the pinto bean, the french bean and the wax bean ### Links [Beans Seed Starting Tips @ Harvest to Table](https://harvesttotable.com/beans-seed-starting-tips/) ### Propagation - direct sow Direct-sow beans in spring after all danger of frost has passed and soil is at least 16°C (60°F). In warm-winter regions, sow beans in late summer for harvest in winter. Time sowing so that beans come to harvest before the first frost.
Show
Edit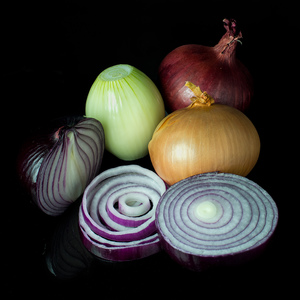 Onion
Bulb, Flowers, Leaves, Root, Seed
Seed - direct sow, Seed - transplant
https://en.wikipedia.org/wiki/Onion
https://pfaf.org/User/Plant.aspx?LatinName=Allium cepa
Seed indoors 6 weeks before transplanting in the garden
While the Onion is a biennial/ perennial plant, it is mostly grown annually for it's edible leaves and bulbs. Shallot is a popular and well-known variety Can be grown from seeds or sets.
Show
Edit